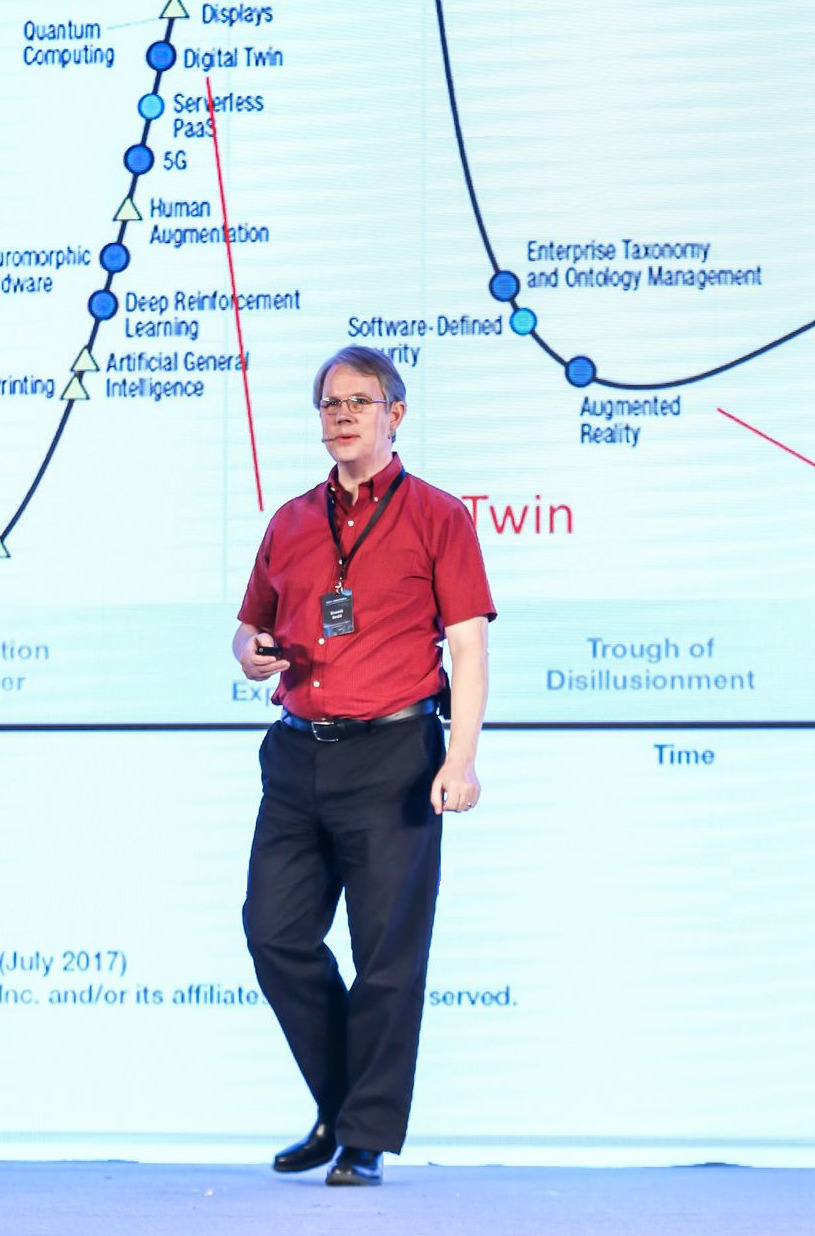 I research and teach Computer Science, Cybersecurity, Information Technology, and Learning Science. In the education and training fields I seek to apply principles of personalized learning to improve achievement for all students.
Current Research
Student Assessment Technology and Practice
Student Misconceptions When Disassembling and Reverse Engineering Software
Cybersecurity Principles Embedded in Computer Science Education.
File Metadata and Portable Identity
Other Efforts
Find Me on the Web
Select Career Achievements
Professional Specialties
Cybersecurity Education
Learning Technology Strategy
Assessment Science and Technology
Metadata and Data Modeling
Learning Data Formats and Protocols
Information Technology and Software Engineering
Data Security and Cryptography
Information Search and Retrieval
Education
PhD Student, Computing, University of Utah, started 2022
BS, Computer Science, Brigham Young University, 1990
MBA, Emphasis: Organizational Communication, Brigham Young University, 1994
Key Roles
Patents
US 20040059864 Systems and Methods for Storing and Retrieving data in a web server environment
US 20040059757 Systems and Methods for Partitioning Data on Multiple Servers
US 8019719 Systems and Methods for Partitioning Data on Multiple Servers
Favorite Things
Family, Learning, Mountains, Choral Music, Skiing, Programming, Photography, Hiking, Engineering, Disney, Beaches, Chocolate, Lakes, Reading, Cycling, Church, Snow, Travel, Electronics, Legos, Dogs, Games, Trees, Aircraft, Dance, Bollards, Trust.
Presentations and Publications
(2022) Presenter: Learning Engineering is Engineering, 2022 IEEE ICICLE Conference on Learning Engineering, July 2022
(2022) Contributing Author: Learning Engineering Toolkit, Chapter 4 "Learning Engineering is Engineering".
(2022) Presenter: "Navigating the Standards – EdMatrix", Access 4 Learning Community (A4L) Privacy & Interoperability Symposium, April 2022
(2021) Presenter: "What We Know About Learning Innovation", Kentucky Innovative Learning Consortium, August 2021
(2021) Presenter: "Learning Standards Landscape: AI and LTSC in Context", 22nd International Conference on AI in Education (AIED), June 2021
(2021) Ignite Talk: "Abundant Assessment", Assessment for Learning Conference, May 2021
(2021) Presenter: "Supporting the Learner Throughout their Competency-based Journey: Examining Tech Standards to Make This Possible", Aurora Institute Symposium, November 2020
(2020) Panelist: "Standards for eLearning", AI for Good Summit, July 2020
(2020) Co-Chair: "Empowering Education with AI Technology – IEEE LTSC", 21st International Conference on Artificial Intelligence in Education, July 2020
(2020) Author: "Data and Protocol Specifications: Open Competency Framework Collaborative", T3 Innovation Network, US Chamber of Commerce Foundation, July 2020
(2019) Presenter: "Understanding the Learning Technologies Standards Landscape", IEEE ICICLE Conference on Learning Engineering, May 2019
(2019) Presenter, "Challenges in Item Interoperability and Portability", CCSSO Technical Issues in Large-Scale Assessment (TILSA), February 2019
(2018) Panelist: "Education 3.0 - The Inevitable", SIIA Education Business Forum, November 2018
(2018) Panelist: World AI and Adaptive Learning Summit, Beijing, November 2018
(2018) Presenter: "Augmented Reality, Conversational Interfaces, AI as a Service, Digital Twins and More: How will Emerging Technologies Impact our Classrooms?" iNACOL Symposium, October 2018.
(2018) Co-Author: "The Implications of Gartner's Top 10 Tech Trends of 2018 for Education" Guest blog on GettingSmart.com, February 2018
(2017) Presenter: "Blockchain, Artificial Intelligence, Assistive Technology, Virtual Reality and More: How will Emerging Technologies Impact our Classrooms?" iNACOL Symposium, October 2017
(2016) Presenter: "Finding Meaning in Assessment Results" iNACOL Symposium, October 2016
(2016) Panelist: "Test Security for Common Core Consortia Assessments", CCSSO National Conference on Student Assessment, June 2016
(2016) Panelist: "The Road Ahead: What Next for the Six Multi-State Assessment Consortia?" CCSSO National Conference on Student Assessment, June 2016
(2015) Co-Teacher: "Competency Learning Informed by Data Workshop", iNACOL Blended and Online Learning Symposium, November 2015
(2015) Presenter: "Rethinking Assessments to Inform Competency-Based and Personalized Education",iNACOL Blended and Online Learning Symposium, November 2015
(2015) Presenter: "Meet the Expert – Technology in Support of Blended and Personalized Learning", iNACOL Blended and Online Learning Symposium, November 2015
(2015) Presenter: "Open Source Innovations for Better Assessment", CCSSO National Conference on Student Assessment, June 2015
(2014) Co-Teacher: "Competency Education Informed by Data Workshop" iNACOL Blended and Online Learning Symposium, November 2014
(2014) Presenter: "Alternate Student IDs and Secure Hashes", Smarter Balanced CIO Webinar, October 2014
(2014) Presenter: "Smarter Balanced Assessment Technology", National Forum on Education Statistics, March 2014
(2014) Keynote Speaker: "Assessments in a Competency Context", New Hampshire 5th Annual Statewide Data Use Conference, March 2014
(2014) Panelist: "Innovation in Assessment Technology", South by Southwest Education, March 2014
(2013) Speaker: "Personalized Learning Enabled by Abundant Assessment", iNACOL Blended and Online Learning Symposium, October 2013
(2013) Speaker: "Informing Better Learning", Postsecondary Electronic Standards Council (PESC) Fall Data Summit, October 2013
(2013) Presenter: "Assessment Technology Interoperability", SIIA Technical and Development Working Group, May 2013
(2013) Panelist: "Education Standards Working Together Towards Best Practices", National Center for Education Statistics (NCES) MIS Conference, February 2013
(2012) Presenter: "Feedback Loops for More Effective and Personalized Learning", iNACOL Virtual Schools Symposium, November 2012
(2012) Co-Presenter: "On the Edges of Policy Questions, Student Privacy and Student Learning", Educause Enterprise IT Conference, May 2012
(2012) Presenter: "The Shared Learning Collaborative", PESC Spring Data Summit, May, 2012
(2012) Featured Speaker: "Digital Abundance and the Game of School", OReilly Tools of Change, February 2012
(2011) Presenter: "A New Perspective on Technology", iNACOL Virtual Schools Symposium, November 2011
(2011) Presenter: "A Four-Layer Framework for Data Standards", Common Education Data Standards (CEDS) Consortium, July 2011